Academy San Antonio
March 21, 2007
Team Ocean Kayak would like to thank Brent, Bill and the entire staff at Academy for their hospitality. This Academy is located in San Antonio on Loop 1604 near Hwy 281 in North San Antonio. They had a nice event planned for the weekend and solicited the help of the United States Coast Guard, who setup an inspection station in the parking lot. The Coast Guard was inspecting boats free of charge to educate boaters and ensure safe boating. I really liked the modular, upright kayak display, that is located in this Academy store. This type of display, along with a specification sheet for the kayak, allow consumers to get a good bird's eye view of the kayak and compare them side by side. There was a nice turn out for the event and the store stayed busy for most of the day. I talked to many kayakers in the store and was able to answer all of the customer's questions about kayaking and Ocean Kayaks. I think many people are just beginning their purchase process for the upcoming summer, I talked to many people who planned to make a purchase in the coming weeks.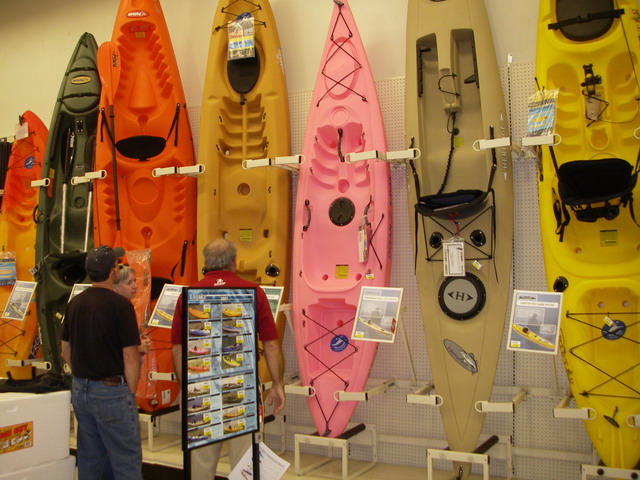 This nice couple ended up purchasing the sunrise Frenzy on the end complete with Carlisle paddle, Ocean Kayak high back seat, dry bag and PDF. They will be very happy with their purchases, all quality products that will give them years of fun.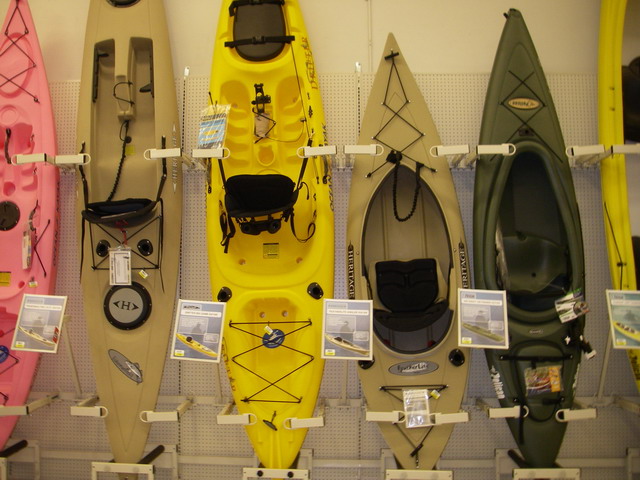 They had a really nice Drifter Angler package. Complete with anchor trolley, anchor, high back seat and Scotty rod holder.
The U.S. Coast Guard Boat Inspection Station.
We took in the sites in San Antonio. This weekend was "Fiesta" weekend, and the beginning of the tourist season in San Antonio. The crowds were large and people were all over the city despite the overcast skies.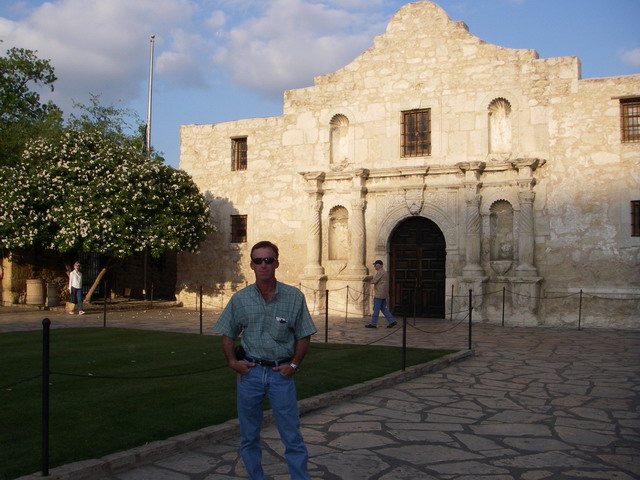 Vincent at the Alamo. A visit to the Alamo is a Texan Pilgrimage, a must for every Texan.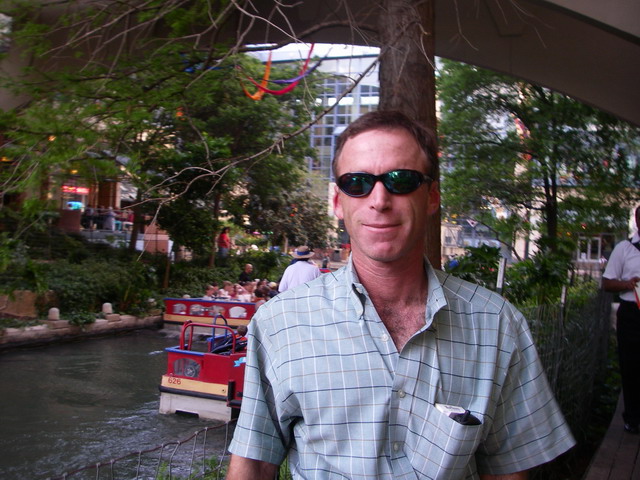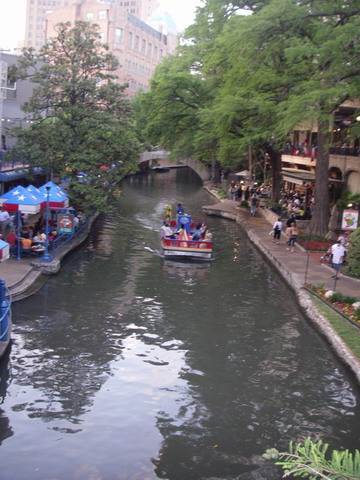 The San Antonio Riverwalk
As we left San Antonio, we stopped by the whitewater park in San Marcos to see if any kayakers were playing in the water. The park is very active with many kayaker and tubers enjoying the river.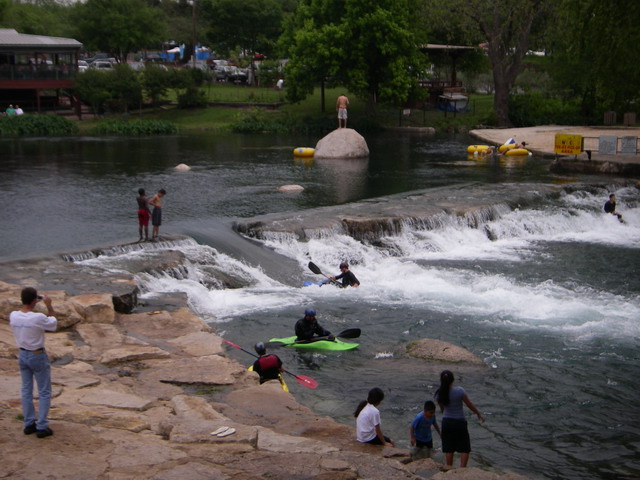 At left Vincent takes a picture of the kayakers and to the right the shot he got.
Making the rounds on our way back to Houston, we stopped by Lake Bastrop that is south of Austin. There is a nice state park at the lake, with plenty of camping and areas to kayak and canoe. This weekend was the British Petroleum MS 150 bike rally. Over 13,000 cyclist made the journey from Houston to Austin for this charitable cause.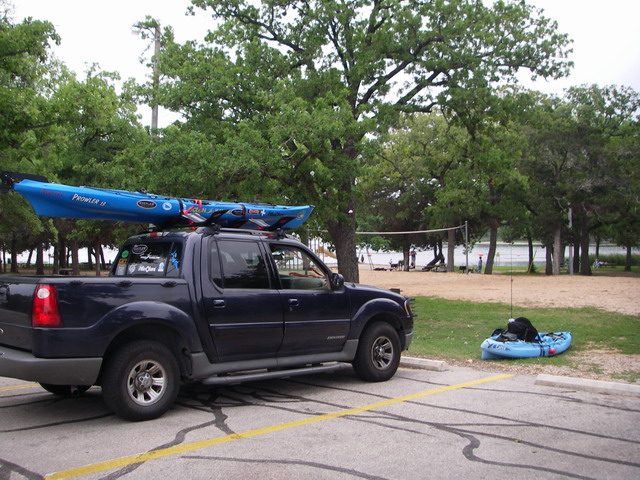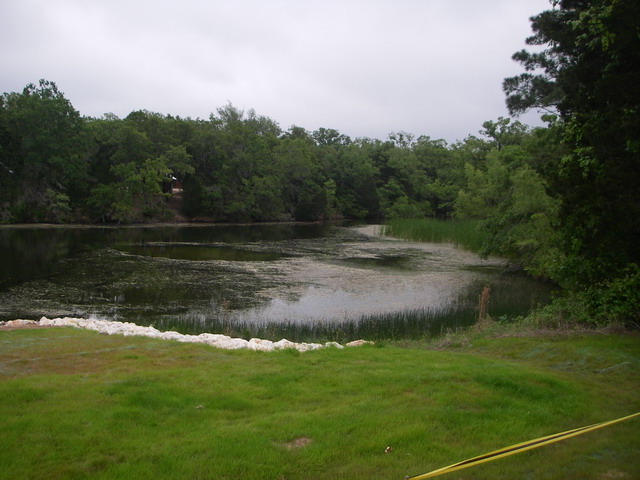 Bastrop Lake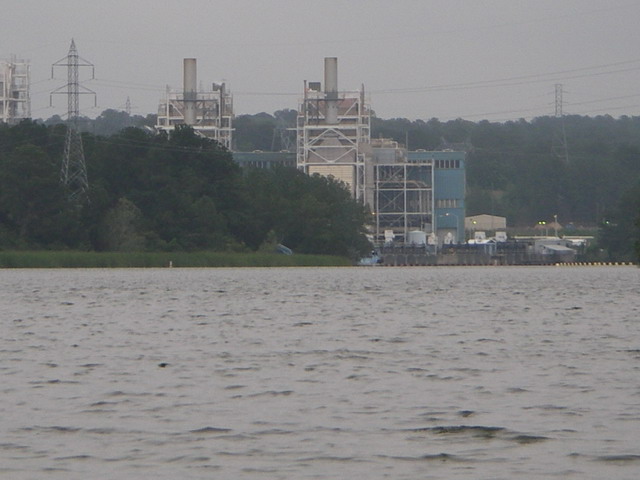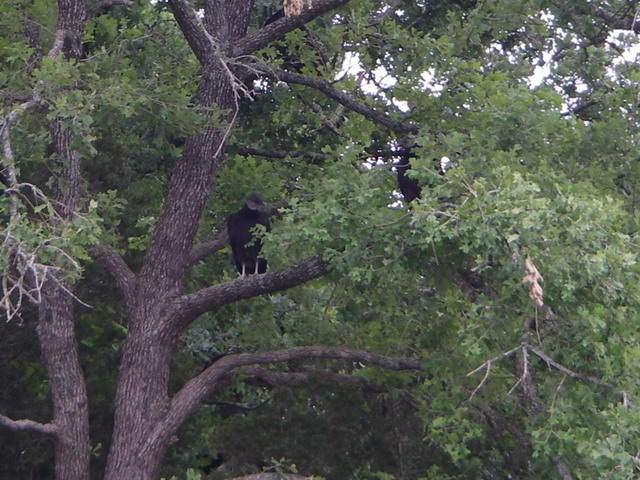 This is a power plant lake complete with Hill Country Buzzards.