31st Annual Houston Fishing Show
George R. Brown Convention Center, Houston
March 4, 2006
We had a great time at the Houston fishing show, and would like to thank Trey Kistler, Ryan and all the guys at Kistler Rods. Kistler rods really sell themselves. The Kistler booth was one of the very best at the show and really looked great. We had plenty of interested people stop by and sold a few rods while we were there.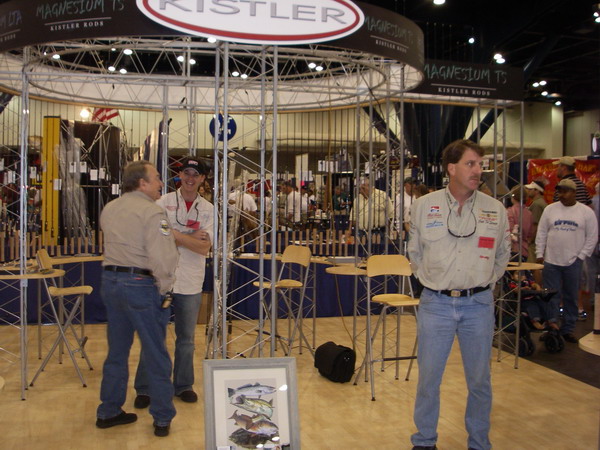 Captain Filip "FISHMAN" Spencer eyes the crowd.
I only wish I could have taken all these rods home with me.