IFA Kayak Series Tournament
Tournament Location :
Rockport
, Texas
Angler Participation :
Vincent S. Rinando Jr., Clint Barghi, Captain Filip Spencer
Date :
September
12, 2010
Conditions :
Temp 90' Windy
Tournament Results
Team Ocean Kayak's Clint Barghi placed 3rd and 2nd for Angler of the Year
Team Ocean Kayak's Clint Barghi finished in 3rd place in the IFA tournament held in Rockport. The second place finish landed him in 2nd place for Angler of the Year for Texas. Clint Barghi, Vincent Rinando, and Captain Filip Spencer all qualified for the IFA Championship tournament to be held Nov 11-13 in Orange Beach, AL. Team Ocean Kayak will be traveling to this event and would like to thank Ocean Kayak and Johnson Outdoors for the contributions to this effort. If you would like to help with travel, please contact your team representative. This will be a televised event on the WFN network and should bring some large crowds from around the US.
Team mates Vincent Rinando and Captain Filip Spencer opted to go for broke in this event. Vincent was currently in second place for Angler of the Year and needed to leapfrog 3 competitors who were tied for 1st place. Unable to locate and decent fish until late in the day, Vincent spent most of the day searching for large redfish. Captain Filip Spencer landed a nice redfish, but was unable to catch a keeper sized trout for this slam event.
<![if !vml]>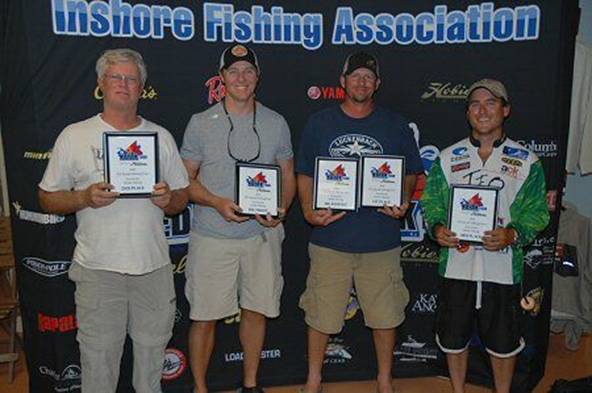 <![endif]>
<![if !vml]>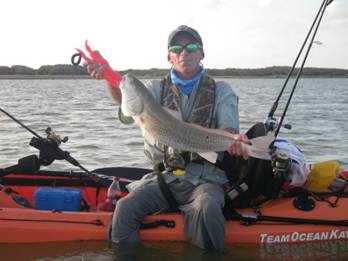 <![endif]>