Stars and Stripes Duces Tournament
Tournament Location :
Galveston, Texas
Angler Participation :
Vincent S. Rinando Jr. and Clint Barghi
Date :
February 2, 2008
Conditions :
Temp 65' Clear Skies and Windy.
Tournament Results :
Clint Barghi finished in 3rd Place and Vincent Rinando finished in 4th Place
Synopsis :
Another fun tourney, good to see all the old and new faces again. Clint and Vincent put together a game plan to find a quality redfish early and then change locations to get their speckled trout to complete the two fish stringer. Clint had been on some quality redfish for most of the week, while Vincent had located some really good trout. Clint and Vincent arrived at their destination and split up to cover the area. Vincent was first to locate the redfish, but as luck would have it most were too big, redfish must be in the slot of 20" - 28" and most of these were 29 or more inches. After landing six of these beasts, Clint and Vincent decided to scatter out and fish the surrounding areas looking for redfish in the slot. Clint was first to locate a quality slot redfish and quickly packed up to find his trout. Vincent's redfish came an hour later, unfortunately too late to relocate and had to weigh in just one fish. Clint relocated to a different area and quickly scored a decent trout to fill out his stringer.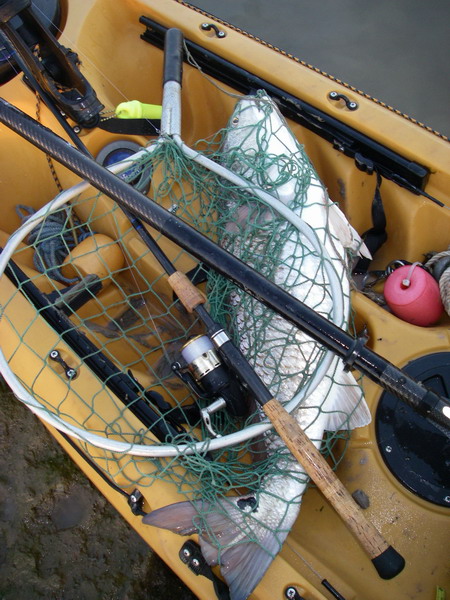 This redfish was too big to weigh in