Third Coast Tournament Port O'Connor, Texas
Tournament Location :
Port O'Connor, Texas
Angler Participation :
Vincent S. Rinando Jr., Captain Filip Spencer, Sam Rinando, Clint Barghi
Date :
June
21, 2008
Conditions :
Temp 90' Clear Skies and Calm.
Tournament Results :
Team Ocean Kayak's Vincent Rinando finished 1st Place in the Overall Slam division. Captain Filip Spencer placed 1st Place in the Redfish
division,
Sam Rinando finished 4th
and Clint Barghi finished 5th in the Slam Division. Team Ocean Kayak finished 1st Place in the Team division for the third straight tournament and is currently in the lead for Team of the Year.
Angler of the Year Standings Team of the Year
1st place Vincent Rinando 65 points 1st place Team Ocean Kayak
2nd place Sam Rinando 60 points 2nd place Team Jerry B's
3rd place Filip Spencer 50 points 3rd place Team Zero
8th place Clint Barghi 31 points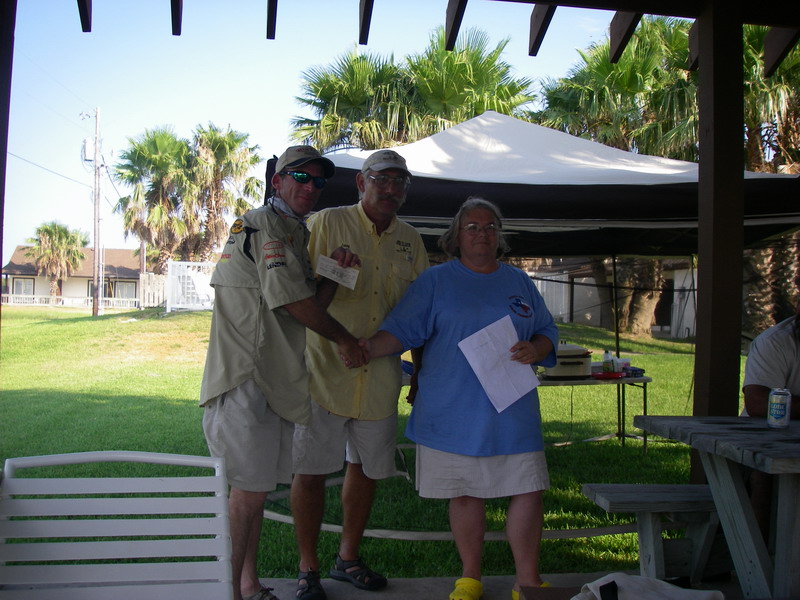 Vincent Rinando 1st Place Overall